Genesee Community College is pleased to announce Jeanie Thompson has been named April 2015 Employee of the Month and Erica Parker has been named the April 2015 Student of the Month.
Wednesday, April 29, 2015
Batavia, NY- Genesee Community College is pleased to announce Jeanie Thompson has been named April 2015 Employee of the Month. Jeanie is the secretary for the Fine and Performing Arts Department at GCC. She has worked at the College for seven years, five in her current position and the two previous as a part-time clerk/typist for academic advisement.
Jeanie is a GCC alumna, having earned her Administrative Assistant AAS in 2007. She also has a Bachelor's Degree in English from SUNY Geneseo and previously worked as a newspaper reporter and copy editor before pursuing a career in the secretarial arts. "My primary job is keeping everyone in my department organized!" she said. Jeanie handles everything from supply orders to payroll authorizations, facility usage to budget maintenance.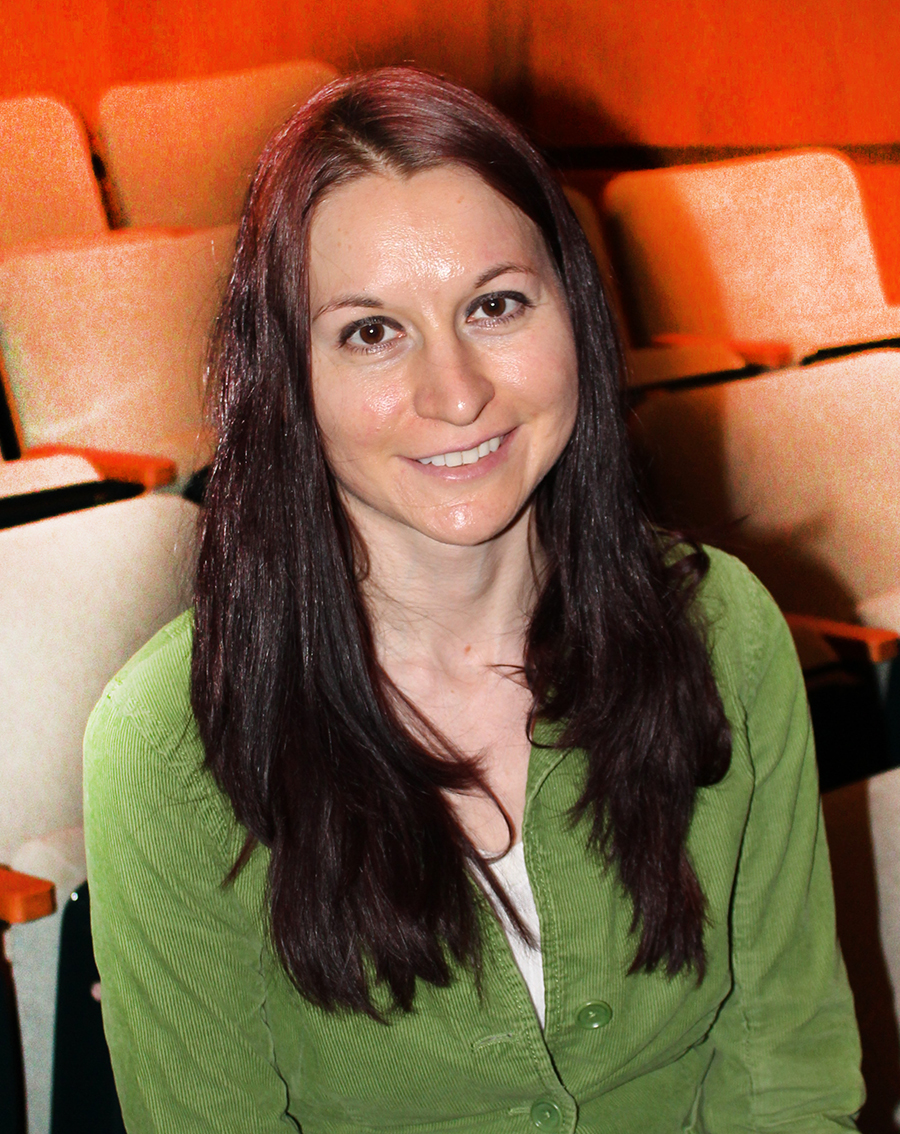 In naming her Employee of the Month, the College noted that Jeanie provides excellent service to faculty, staff and students alike. "She is a great liaison to the college community for the Fine Arts Department and she makes significant contributions to the work of the department with her computer knowledge, excellent record keeping and editing skills."
Of her position, Jeanie said "Helping faculty and students fulfill their creative and educational goals is what's most meaningful to me, and my wonderful colleagues within and beyond my department make the occasional chaos worthwhile."

Jeanie is the daughter of Glenn and Audrey Thompson of Attica. She makes her home in Attica as well. Outside of work, she enjoys reading, blogging, traveling, working out and hiking in Genesee County Park and Forest.
Genesee Community College is also pleased to announce Erica Parker has been named the April 2015 Student of the Month. Erica, a native of Le Roy, graduated from Le Roy Junior/Senior High School in 2013. She expects to earn her GCC degree in Computer Systems and Network Technology next month.
Erica is an outstanding student in the classroom, consistently earning President's List honors. She contributes most notably as the vice president of the Computer Repair Club. Her education at GCC includes a certificate in Computer Repair. And this summer she will work with the College's Computer Services department as a Desktop Services work study student.
"She has been instrumental in helping to serve the many students, faculty and staff who bring their personal computers for repair with her excellent organizational skills and dedication," the College noted in naming her Student of the Month. As a lab assistant in the CSN computer lab, Erica goes above and beyond what is required. She has also assisted the College's Marketing Communications office as a student model for a variety of publications.
Erica began her studies at GCC while in high school, through the Genesee Valley Educational Partnership IT (Information Technology) Academy program. The program allows students to explore IT majors and earn college credit while in high school. "Because I had some classes already completed, I continued my education at GCC upon high school graduation and was able to graduate on time and even take classes that were of my interest and not in my major," she said.
Erica appreciates the support she has received from her GCC friends and teachers. "I would never have been so successful with my education without these people pushing me to succeed every day of my life and I couldn't be more thankful," she said. She earned the Information Technology Award of Excellence, an honor bestowed on one student per year in GCC's Information Technology program.
Erica, 19, will continue her education in the fall at Rochester Institute of Technology where she'll pursue a degree in Networking and Systems Administration. She dreams of one day working "with Microsoft in the innovation of new deployment technology solutions or being a systems administrator for a well-known company, supporting thousands of PCs and servers in a single organization."
Erica is the daughter of Niki Parker and Christopher Parker. She has one brother, Chris.
 
# # #
Editor's Note:
A photograph of Jeanie Thompson is available here:
http://marketing.genesee.edu/images/JeanieThompson.jpg

A photograph of Erica Parker is available here:
http://marketing.genesee.edu/images/EricaParker.jpg